Tourism in Britain: earnings growth, geography expands
1607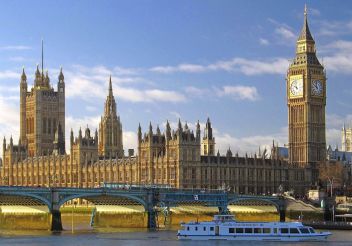 Stats for 2012-2013, indicates that tourism - one of the leading industries of the UK, one of the largest providers of foreign exchange. Britain - the birthplace of the modern tourism as a form of leisure. Back in 1840 there appeared the first world tourist company. Today, tourism - it's about 9% of GDP, half a million Britons, providing jobs, infrastructure, stable growth of income of the state treasury.
The long history of the country, its national character, high culture, picturesque castles, various museums, national parks attracted to Albion many tourists from different parts of the world. Many residents of the United Kingdom also often rest in the country - at the seaside, in the mountains, on the shores of lakes and rivers. Geography is becoming increasingly British tourist business.
It is clear that the main route of tourists playing London. Thus, in 2010 it was visited by more than 14 and a half million people. However, in the UK national tourism agency trying to show tourists that Britain - it's not just Big Ben, Buckingham Palace and Madame Tussauds. Capable of causing a lot of interest not only in Edinburgh and Liverpool, Stratford, where Shakespeare lived and legendary prehistoric Stonehenge, Oxford and castles of Wales. There are a lot of interesting, but little-known towns and villages. The agency created a special strategy, called "London +". Visiting the capital offers a comfortable and meet with others who are close to it in places.
It offers travelers branched public transport, one of the densest motorway in the world, taxis, rental cars. There are numerous hotels - luxury apartments, economy class, with small rooms, youth hostels and others. Little Known unexplored towns and villages advertise movie stars and other popular people. Actively used by the heroes of fairy tales, cartoons and serials. Who, for example, knew yesterday Lacock village? But in medieval monastery located here filming scenes Harry Potter movie. Now, the village attracts a lot of visitors, and photos and information stands in the monastery tell them about the characters of JK Rowling. Or, say, Highclere Castle. It was filmed TV series "Downton Abbey" and with interest by tourists. More and more British and foreign travelers learn about unfamiliar sights of the country and it is noticeable stimulates the development of tourism in Britain.
If you liked the news, tell your friends :)