Fly from London without luggage? Get a Discount
1250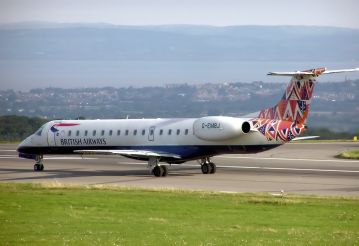 As part of increasing competition in the airline company «British Airways» distributed coupon rate but without luggage on popular routes to Barcelona, ​​Paris, Amsterdam, Rome, Rotterdam, Edinburgh and Glasgow, which extend from London Heathrow (Heathrow Airport) and London City (London City Airport).
For those who take flight in no more than two pieces of hand luggage, ticket price is reduced by 12 euros. For example, the minimum price for the flight to Glasgow now only 42 euros. Previously, such a measure has been applied on the routes from Gatwick Airport (Gatwick Airport). This practice is positively reflected in the sales, which was the basis for its expansion to other airports and flights.
Chozhie "coupon" actions taken today and many other carriers. Some create additional low-cost companies, other - cutting "issue price" due to lack of on-board power or baggage.
In addition, «British Airways» testing on the above flights and fares semi-flex, which allow you to change tickets for other departure time, even the day of departure at no additional cost. In addition, two days before the flight, passengers can choose a payment without your seat. While conditions remain the same food and baggage.
If you liked the news, tell your friends :)