SEA LIFE London Aquarium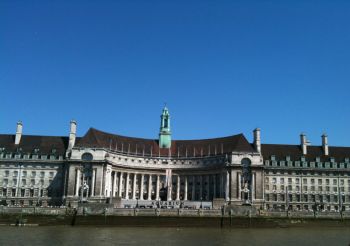 One of the largest aquariums in Europe, located in London, in the old town hall building at the Westminster Bridge, opposite Big Ben . Three floors of the huge aquarium thematically divided into zones, the main of which - tanks Pacific and Atlantic oceans, and more than 50 smaller tanks with freshwater, marine, reef and deep-sea creatures.
The aquarium is home to many species for which created conditions as close to their natural environment. Especially popular among visitors procedure feeding fish. Children delight cause huge penguins and stingrays, crabs and starfish, which are allowed to stroke. Adults prefer more extreme entertainment - scuba diving in a tank of sharks. Also you can watch for predator standing on a transparent platform. In "Marine life" can be seen Cuban crocodiles, sea green turtles, piranhas, jellyfish, squid, octopus and seahorses as well as with artificial aquarium fish is not distinguishable from the living.
Opening hours: daily from 10 to 19 hours. Children under 16 years can visit the aquarium accompanied by an adult.
How to get there: Metro to Westminster and Waterloo; Also on the bus number 1, 4, 12, 26, 53, 59, X68, 76, 77, 148, 159, 168, 171, 172, 176, 188, 211, 243, 341, 381, 507, 638, and RV1.